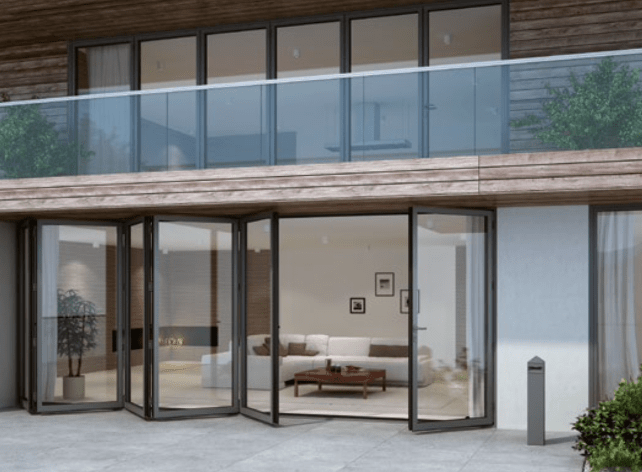 Aluminum systems enable the construction of many different types of windows and doors, depending on the scope of application and detailed requirements for functionality, aesthetics, thermal insulation, burglary resistance, smoke-tightness or fire resistance. They include both aluminum structures without thermal insulation, used to build internal partition walls and doors or balcony enclosures, as well as solutions based on thermally insulated profiles.
Terrace door systems allow for aesthetic development, comfortable for users and at the same time giving the possibility of very effective use of the space in the building. The range of available solutions and potential applications is wide: from products suitable for building balconies, terraces or conservatories, to structures that are perfect for public buildings and commercial facilities.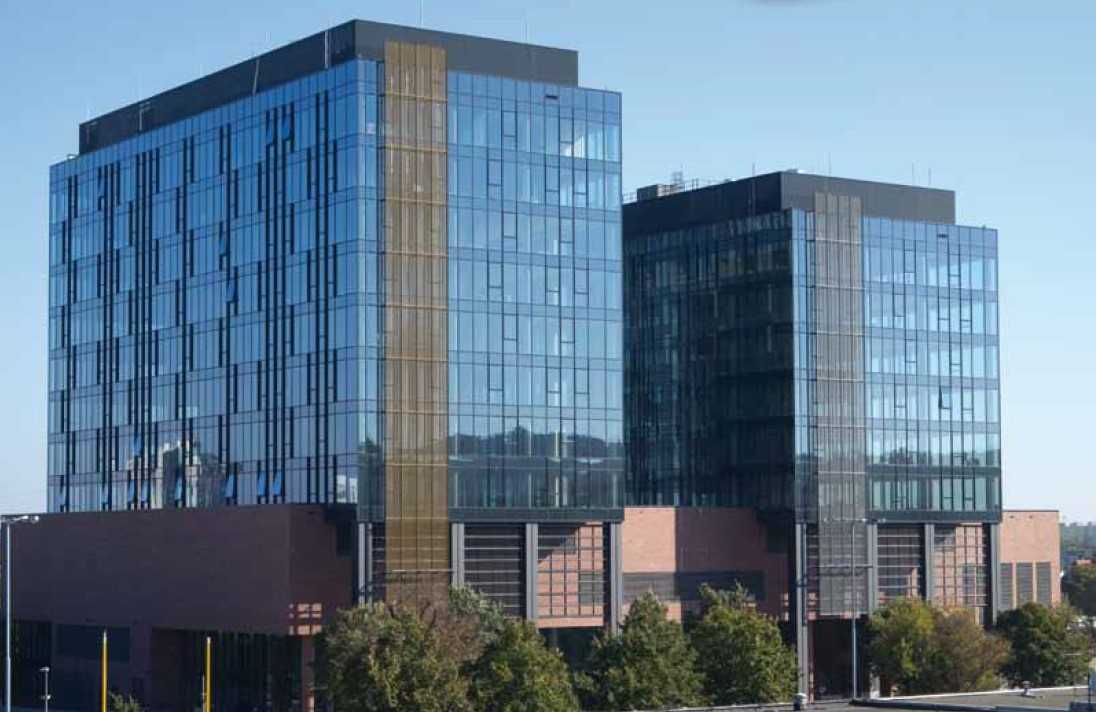 Aluminum facade systems are used to construct glazed facades of public buildings such as: banks, hotels, offices, office buildings, car showrooms, sports halls, etc. Aluminum facades are also used to make many spatial structures and roof glazing, the task of which is to provide adequate interior lighting. buildings and creating a unique atmosphere and comfort for users. They are an excellent tool for shaping contemporary architecture and for implementing bold visions of designers. The most popular in modern architecture is the aluminum mullion-transom façade, however, our offer of façade solutions also includes a whole range of products with various structures and external appearance, including a number of individual solutions.
Conservatories increase the possibilities of contact with nature, they can be used all year round – regardless of the season and weather. The aluminum structure is stable and durable, and our consultants and designers make every effort to ensure that it fits well with the architecture of the building, creating a harmonious whole. Our priority is the careful design and construction of the conservatory so that it can be used for a long time. A winter garden is a room filled with sun, vegetation and a specific climate. You can arrange a room in it that allows for perfect relaxation and thus enlarge the living space of the house. Winter gardens can fulfill various functions, e.g. an orangery for the cultivation of thermophilic plant species, or a living room filled with light and a view of the garden.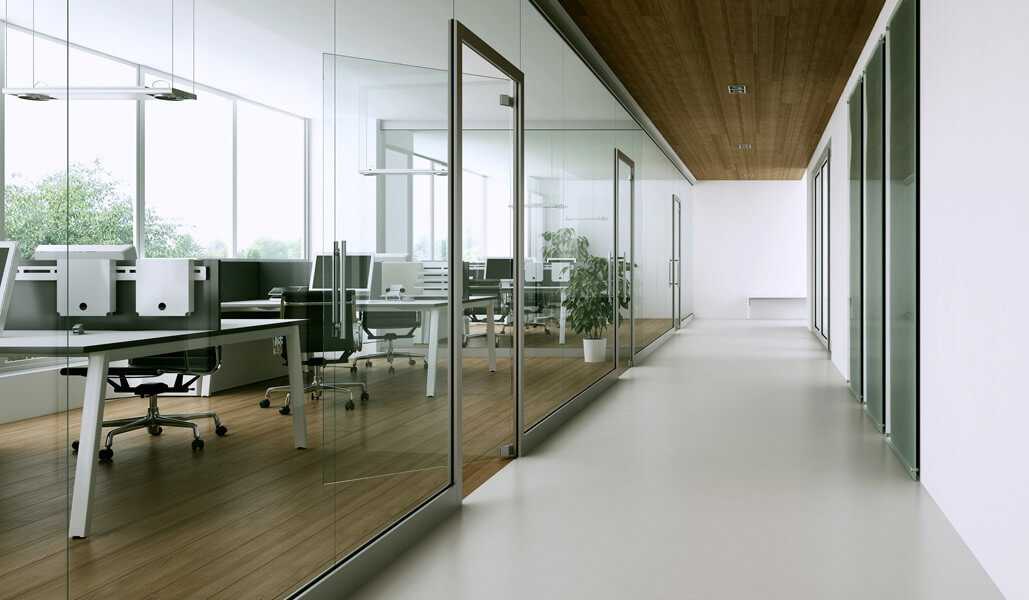 Systems of fixed and partition walls equipped with doors are used to make internal partitions, the characteristic feature of which is that the load-bearing element of the structure may be a toughened glass. Due to the versatility and great possibilities in terms of building high rooms, these systems are dedicated to the construction of light and solid walls in conference and office rooms with clearly marked doors.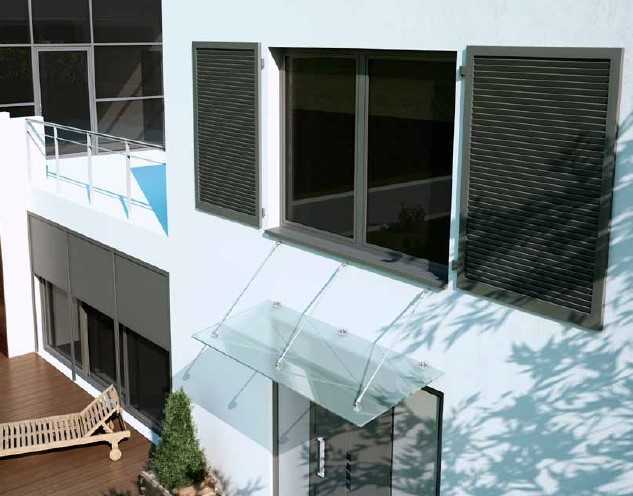 Shutters provide excellent protection against too much sunlight, and their use gives the facade a characteristic appearance. The structure consists of a frame filled with obliquely arranged lamellas or panels. Due to the fact that its elements are made of aluminum, they are very resistant to weather conditions and do not require any renovation works for many years, which distinguishes them from structures made of PVC or wood. Frame profiles are slender and light, but they are characterized by adequate stiffness, which allows you to make covers for both windows and patio doors.
External railings of the MB-GLASS BARRIER system are used to protect against falling out in "wallet" type windows (from the French term "portefenêtre"), that is in high opening windows. Glass balustrades in such windows also constitute an additional barrier that reduces the noise coming into the room from outside. Mounted on aluminum windows, they can be perfectly matched with their colors, they can also be mounted on PVC or wooden windows.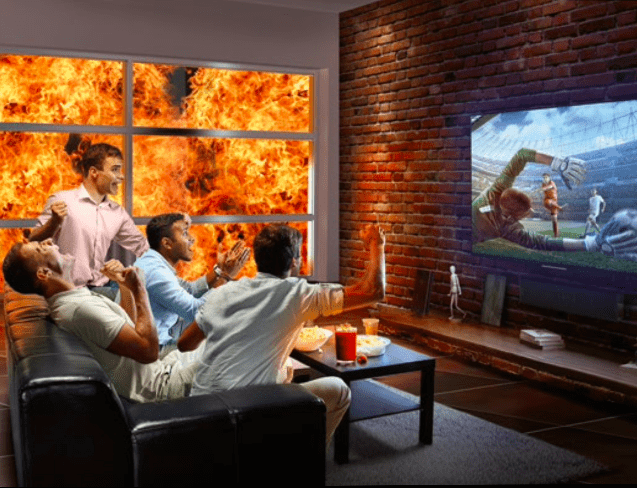 Fire protection and smoke exhaust systems
Fire protection and smoke exhaust systems should be taken into account when designing the building. Fire walls, smoke exhaust windows and smoke-tight doors are solutions that, thanks to technological progress, can protect human health and life. We offer smoke exhaust and fire protection systems that allow for the implementation of various building elements responsible for the organization of fire zones in buildings and guaranteeing appropriate conditions for the evacuation of people. The scope of the above solutions includes both products that are structurally related to the group of window and door systems as well as those based on façade transom and column systems.
Smoke exhaust windows and flaps
Smoke exhaust windows and flaps play a special role in ensuring the safety and comfort of people in the building. Properly selected elements of the gravity ventilation system will help to quickly get rid of smoke and toxic vapors, which threaten health and life, if necessary. The offer for these products is characterized by a variety of solutions, so they can function in individual housing, as well as elements integrated into aluminum facades or roof glazing.
Our offer of aluminum systems includes a number of solutions that improve the safety of buildings by increasing the burglary resistance of the building. Some of them provide the highest level of security for this type of product available on the market. Thanks to the solutions in our offer, it is possible to provide an increased level of protection wherever it is required: both in single-family houses, as well as in offices, shops or rooms for special purposes.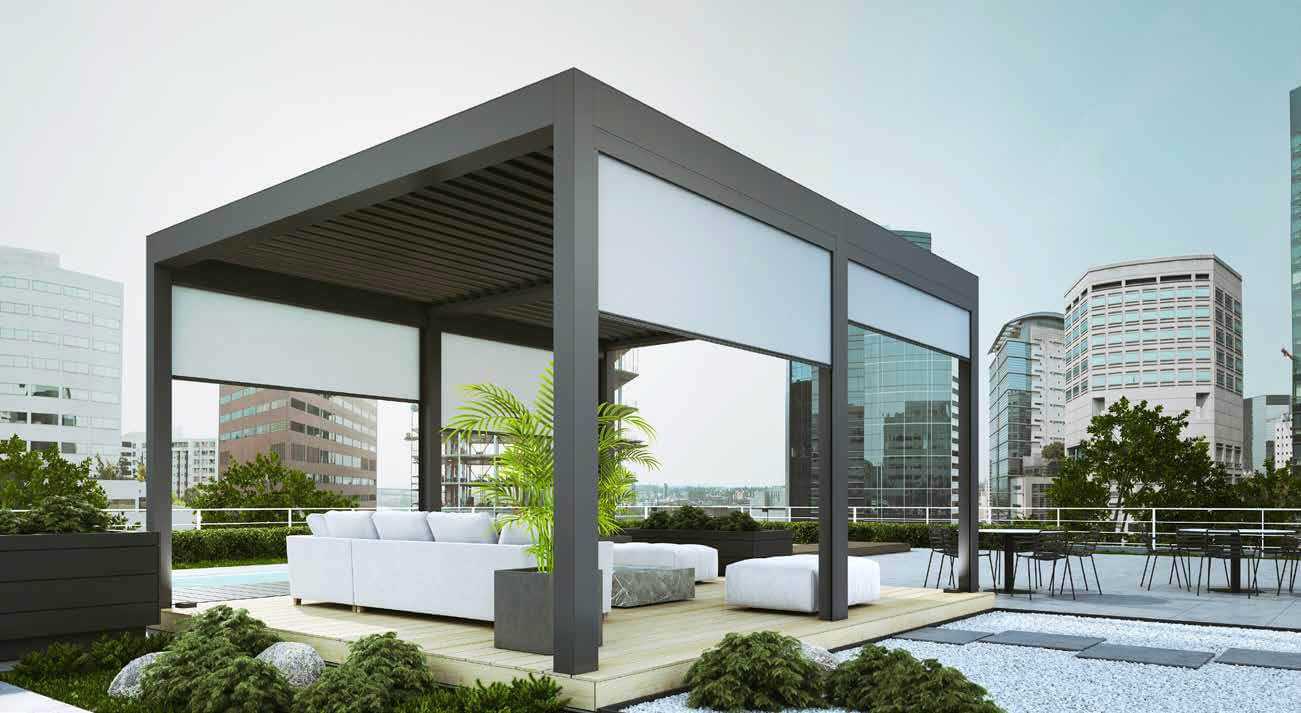 The pergola is a very versatile solution for covering large areas. It is certainly a stylish addition, perfectly matching the trends of modern construction. The product will prove useful not only in the case of single-family houses as part of terrace or garden development, but also in commercial buildings, being a modern and practical element of roofing summer gardens in cafés or restaurants. Thanks to the possibility of using side screens or sliding glass panels, the pergola may be used regardless of the prevailing weather conditions.