Not thermally-insulated
Noise abatement
Window & door systems
Internal walling systems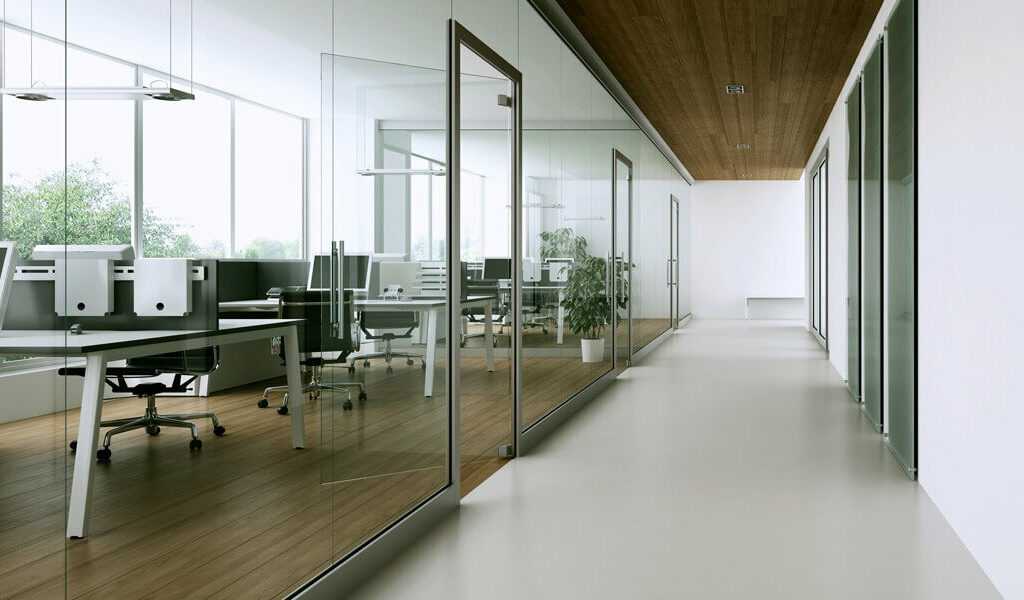 The structural depth of profiles is 45 mm, which is identical to the depth of profiles of all the frames and studs of the MB-45 system. Both solutions are fully compatible, which allows to freely combine their profiles. The MB-45 OFFICE is based on a number of base profiles, which after tightening the appropriate adaptive profiles can function as a window or door frame, a transom or a stud. The system is compatible with hinges, locks and automatic door closers manufactured by Aluprof, Geze and WSS. The functionality of this version of the MB-45 system allows to change the interior by removing the connections and re-arranging them, by changing e.g. the angle of integration or its functions.
The MB-45 OFFICE can use various types of infills and glazing: either single or double, with thicknesses ranging from 2 to 25mm. The system have dedicated, large-size 8- 10- and 12mm thick toughened glass panes that are mounted using strips and glazing gasket.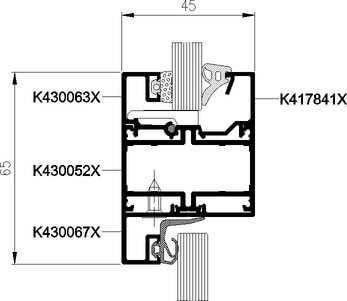 FEATURES AND BENEFITS:


light and durable structure


design depth 45 mm


infill ranging from 2-25 mm (dedicated, 8, 10 and 12 mm tempered glass panes)


various types of partition walls, windows, doors, including manual & automatic sliding doors, swing doors, vestibules, etc.


smoke-resistant doors MB-45D (in Sm and Sa classes)


continuously mounted glazing gaskets, no more cutting at the corners


possibility of changing interior design


adapted to use numerous companies' hardware products: Aluprof WSS